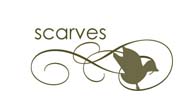 Western Giant Eland Scarf
Tragelaphus Derbianus Derbianus
One of the largest antelopes in Africa stands six feet high at the shoulder. Its powerful legs enable it to achieve sprint speeds of 70 kilometers per hour and jump up to two meters high.
Limited edition scarf featuring the eland design.
Product Details:

100% Fine Jersey Cotton. 93" X 16"
Color:
Brown
Product #:
RB-010S
Price:
$20.00